"CMEC has assembled the finest team of consulting experts."
With years of experience in a multitude of businesses, industries, government, academia and knowledge based services.
— Waterloo Region Business Profile
"…demonstrates foresight, initiative and commitment."
The time since the launch has been used to assemble the impressive team of expert consultants, and for Fahel to continue and expand his international connections. In the last months of 2017 alone, he conducted missions in Dubai, and Australia.
— Exchange Magazine
CMEC specializes in providing strategic introductions that allow relationships to get off on the right foot and in providing advice on cultural awareness and understanding.
We assist in vital areas such as business relations, immigration, health, cultural awareness (including very important background on social differences), Canadian government relations at all levels (federal, provincial and regional), academic relationships, information communications technology, natural resources and the environment and, of course, financing.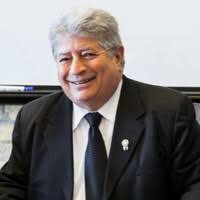 President & CEO, Canada Middle-East Consulting
Shawky started JG Contracting Ltd in 1979. He now owns and operates several successful businesses under the JG Group of Companies including a successful woodworking shop, a property development company and - most recently - Canada-Middle East Consulting Inc (CMEC). A Palestinian, he has written extensively about improving relations between Palestinians and Israelis. Fahel has helped establish several organizations, and has served as an advisor on Middle East matters to the Canadian Departments of External Affairs and International Trade. He is the distinguished recipient of several honours and awards including Waterloo's Citizen of the Year, Rotary International's Paul Harris Fellowship Award as well as several humanitarian and outstanding volunteer awards.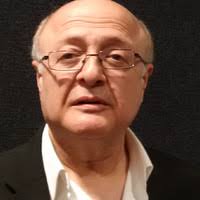 Rheumatologist. Faculty Member, McMaster University
Dr. Rafat Faraawi is a licensed Rheumatologist in Kitchener, Ontario, Canada. Dr. Faraawi is also an Associate Clinical Professor in the Division of Rheumatology, Department of Medicine, at McMaster University. During his outstanding career he has been the Principal Investigator in over 30 clinical research trials and has authored more than 50 abstracts and publications. Dr. Faraawi is the Principal Investigator with K-W Musculoskeletal Research Inc and he is the Consultant Rheumatologist with both the Grand River Hospital and St Mary's Hospital in the Waterloo Region, Ontario, Canada.
President, RS Kalbfleisch Consulting Inc
Bob Kalbfleisch established his own consulting company in 1999 after a 30-year career in the Ontario Public Service. He has delivered on several business management projects including senior communications advisor to the Ontario Innovation Trust and the Ontario Research and Development Challenge Fund, CEO and Executive Director, Business Development for Agricorp, and senior marketing and communications advisor for the University of Guelph's Laboratory Services. Bob was a founding Director and the Managing Director of Canada's Technology for Food (CTFF) where he cultivated, and facilitated the adoption of world class innovative advanced manufacturing and information technology solutions.
Regulated Canadian Immigration Consultant, Mustakas & Associates
Klaudios is a former senior manager with the Canada Border Service Agency (CBSA) and Citizenship and Immigration Canada (CIC). He has 37 years of federal government service, including international diplomatic assignments in the United States and the Middle East. He retired as Chief, Enforcement (CBSA). He has twice been awarded the Governor-General of Canada's Peace Officer Exemplary Medal for exemplary service in the Canadian Government. Before opening his own practice, he was an advisor on immigration programs for the Pace Law Firm. An expert in Canadian immigration and enforcement matters, he has extensive knowledge of all levels of the federal and Ontario governments.
Consultant, International Affairs and International Academia
Dr. Donald Baker has unusually broad experience in the strategic direction of higher education. In addition to serving as department chair, dean and vice president academic in Canadian Universities, he was vice president of a college that evolved into a university. From 2012 to 2016 Dr. Baker was consultant to the President of Qatar University on strategic management issues. This followed six years at United Arab Emirates University where he served at Dean of the College of Humanities and Social Services and then as Vice Provost for Undergraduate Education. In Canada, he was President of Mount Royal College (now University), Vice President Academic at Wilfrid Laurier University and director of the Secretariat for PEQAB. He held full-time faculty appointments at Stanford University, Michigan State University, the University of Waterloo and Wilfrid Laurier University.
Lawyer
Don Bourgeois is a lawyer who practices primarily regulatory law, and charitable and not-for-profit law. Mr. Bourgeois was General Counsel for a large regulatory and law enforcement agency in Ontario, reporting to the Ministry of the Attorney General, for almost a decade, during which time he also served as Deputy Registrar, Director of Licensing and Registration, and Director of Legal Services. He is the author of Public Law in Canada, and several texts for the charitable and not-for-profit sector, including The Law of Charitable and Not-for-Profit Organizations, and Elections Law of Canada. In recognition of his contributions to his community and profession, Mr. Bourgeois is the recipient of several honours and awards, including The Queen Elizabeth II Diamond Jubilee Medal, AMS/John Hodgson Award and others.
Co-founder and CEO of Glove Systems Inc.
Mr. Simonson is an experienced tech CEO and start-up founder. He has extensive experience with large capital project management and construction software, building high performing teams, start-ups, fundraising, and selling enterprise software internationally. He led the October 2010 MBO of Coreworx, closed the deal in three weeks with the help of his strong management team. They grew revenue by 4 times over 3 years despite running with very little operating capital. He has served on and both private and public boards.
MBA
A seasoned senior executive with a track record spanning nearly three decades of success with particular expertise in managing the finance and operations of venture capital backed enterprises. Successfully completed complex transactions including mergers, acquisitions, cross-border business arrangements and international business agreements and has held a variety of senior roles ranging from CFO and CEO at a variety of leading firms including G.A. Finance, RCA Corporation, General Electric, and others. A successful entrepreneur in his own right, John is the founder and president of Bayfield Capital Group, a specialized corporate finance advisory firm providing expertise in areas of mergers, acquisitions, asset based lending solutions, capital acquisition and other growth strategies which may take advantage of non-traditional or equity financing.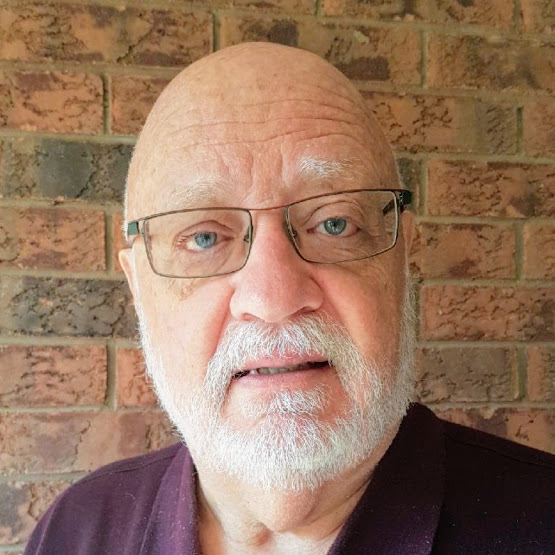 CEO and Board Member, Titan Management
Douglas Carruthers has a BA from McMaster University. Douglas has over forty-five years of management experience with complex business models in agriculture and environmental solution activities. He executed very successfully as VP Corporate Development at Organic Resource Management Inc., a TSX listed company organic waste recycling services company between 1992 - 2012. He is a skillful planner, communicator and team motivator. During his career he has held various senior executive positions in public companies and sat on two public company boards. He was also sales manager of a large Canadian commodity trading organization, a credit risk analyst to agricultural enterprises and a recycling technology adoption risk analyst with a venture capital firm.
Retired President, Wilfid Laurier University and Lakehead University (Ontario, Canada)
Dr. Bob Rosehart is the Past President and Vice-Chancellor of Wilfrid Laurier University (WLU), Waterloo, Ontario. He assumed this position on September 1, 1997 and completed a ten-year term in August 2007. During the previous thirteen years he served as President and Vice-Chancellor of Lakehead University in Thunder Bay, Ontario. Dr. Rosehart holds honorary degrees from University of Waterloo (2006), Nipissing University (2007) and WLU (2008) as well as degrees in chemical engineering from the University of Waterloo. He was a professor of chemical engineering at Lakehead University during the 1970's.. Dr. Rosehart's interests are in economic development, science and technology policies, corporate governance and indigenous self-government policies.
"Our university has built close ties with industry leaders such as Mr. Fahel. He is a wonderful ambassador for Waterloo Region."
– Feridun Hamdullaphur, President of University of Waterloo
Contact us to get in touch with our team of experts.